How do you stay afloat when the economic waves are rough?  Are you struggling with a loan restructuring just like the rest of the world?  Don't panic, when times get tough, all you need is good, solid advice from a person who understands your current financial situation and get the right help to turnaround those bad states of affairs.  Mike Meisenbach of Seattle, Washington, will be your advocate every step of the way with his background in CPA as he knows how to meticulously interpret facts and figures of your individual financial situation.
Michael John Meisenbach has three decades of commercial real estate advisory and capital markets experience, working directly with principals, banks, lenders, real estate professionals, private, institutional and foreign investors.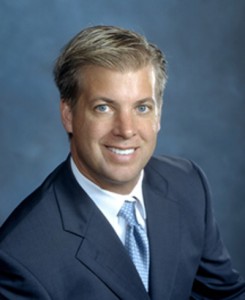 Mike previously served as the co-CEO of 1st Service Solutions for three years. 1st Service Solutions is a firm dedicated to being a borrower's advocate on CMBS loan restructures, and it is a company strongly recommended by numerous professionals within the industry and by past clients.  The company consistently helps their clients to get the job done in a timely fashion.  While there, Mike always placed his clients' needs first, just as he will always be your biggest supporter if you become a partner or client of his.
Mike understands the value of long-term business relationships.  His professionalism will not allow him to give his clients less effort than they deserve. His aim is to achieve the best outcome possible for every client.  His clients never feel that they are just another project as each client is personally important to him.  He will also always exhaust his resources to help them fulfill their business goals.
When a business finds itself in a financial bind, the people behind the business can count on Mike Meisenbach to act ethically and responsibly on their behalf.  His global exposure, his professional experience and his talents will be utilized to the maximum for your company's benefit.
In the past, Mike also spent 5 years at Ernst and Young in the real estate consulting practice working with banks, institutional investors, owners and the FDIC and was subsequently promoted to a Managerial position.  Mike then went on to spend 17 years at Lee & Associates, a National commercial real estate advisory firm , which has over 600 agents and 38 offices.
Mike held the position of President of Investments and Capital Markets advisory services, and was appointed as the #1 Investment Sales Broker companywide for a continuous period of 16 years, and in 2005 he also claimed the position of the #1 Producer company wide. Mike was on the Real Estate Roundtable for 2011 and on the Real Estate Capital Policy Advisory Committee (RECPAC).
Mike's affiliations include SIOR, CCIM, NAIOP, Mortgage Bankers Association and Real Estate Roundtable.